MSC, the Mediterranean Shipping Company which is the world's second-largest container operator announced it has joined the Hydrogen Council.
"MSC is actively engaging with a wide range of stakeholders to accelerate the development of clean hydrogen fuels for shipping. The future of shipping and decarbonization will rely on strong partnerships from both the perspective of technology collaboration and procurement" said Bud Darr, Executive Vice President, Maritime Policy & Government Affairs, MSC Group.
Mr. Darr further added, "There must be a massive injection of energy and capital into R&D efforts to bring alternative fuels and alternative propulsion technologies to the marketplace to decarbonize all industries in the longer term. Initiatives such as the Hydrogen Council provide just the right platform to accelerate R&D, as well as to facilitate cross-industry collaboration,"
The shipping industry is taking initiatives to meet IMO's goals of decarbonized shipping. Industry partners are collaborated to carry R&D towards future fuel and other measures to see a carbon neutral shipping. While LNG has become a hot topic as a future fuel, several studies are going on to find the best fuel as LNG has hidden impacts that should be discussed and identified further.
Ammonia, Hydrogen, Biogas, and LPG are few fuel types that are being discussed and debated as the future fuel. Most researchers argue Hydrogen could be the most viable solution.
Now MSC works with others to advance the exploration viability of hydrogen and fuels derived from it as potentially viable fuel sources for container shipping.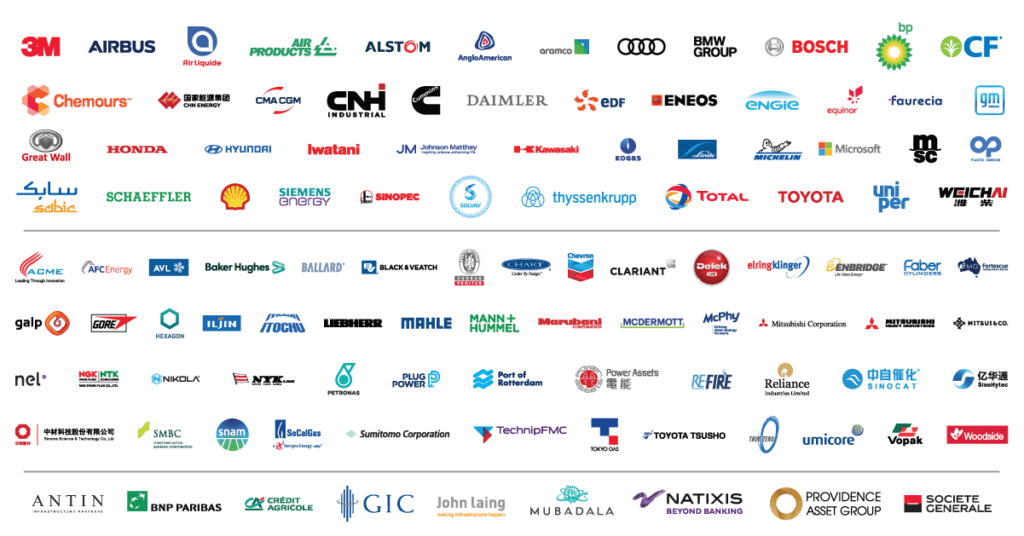 The Hydrogen Council is a global CEO-led initiative of leading companies with a united vision and long-term ambition: for hydrogen to foster the clean energy transition for a better, more resilient future.
The Hydrogen council consists of more than 100 industry partners headquartered across Europe, the United States, and Asia.
The partners represent sectors including shipping and logistics (MSC Group), chemicals (Chemours, SABIC, Solvay), energy infrastructure and distribution (Uniper, Delek US Holdings, Enbridge Gas, PETRONAS, Tokyo Gas), ammonia production (CF Industries), material technology (Sinoma Science & Technology), testing and certification (Bureau Veritas), engineering and construction (Black & Veatch) and finance (GIC, Natixis). Solar energy company ACME and conglomerate Reliance Industries Limited are the first Indian companies to join the Council.